Enhance your lighting with our cable systems
ERMAX is in the driver's seat when it comes to cable components and systems. That's easy enough to claim. But it's a reputation we've earned in over 70 years. So we know that it's important that our solutions last, are easy to install and designed to work together. Optimally and cost-effectively.
We're with you. All the way.
We want to make it easy for you. That's why our specialists are at your service throughout the process. Help is available from A-Z. From the first enquiries until delivery of the right cable system. Ask us for professional input. We are consultants rather than salespeople. And we would rather recommend the right solution than the most expensive cable system.
Cable systems for all possible (and impossible) needs
We make it easy to put together the cable system that's just right for your vehicles, towing vehicle, trailers or agriculture vehicles or machinery. Our range is complete and consists of front cables, main cables, rear cables, Y-adapters, side cables, extension cables, spiral cables and cables on reels. All our cables are modular and can be combined and configured with a huge range of options. We're confident you can find a solution that meets your needs.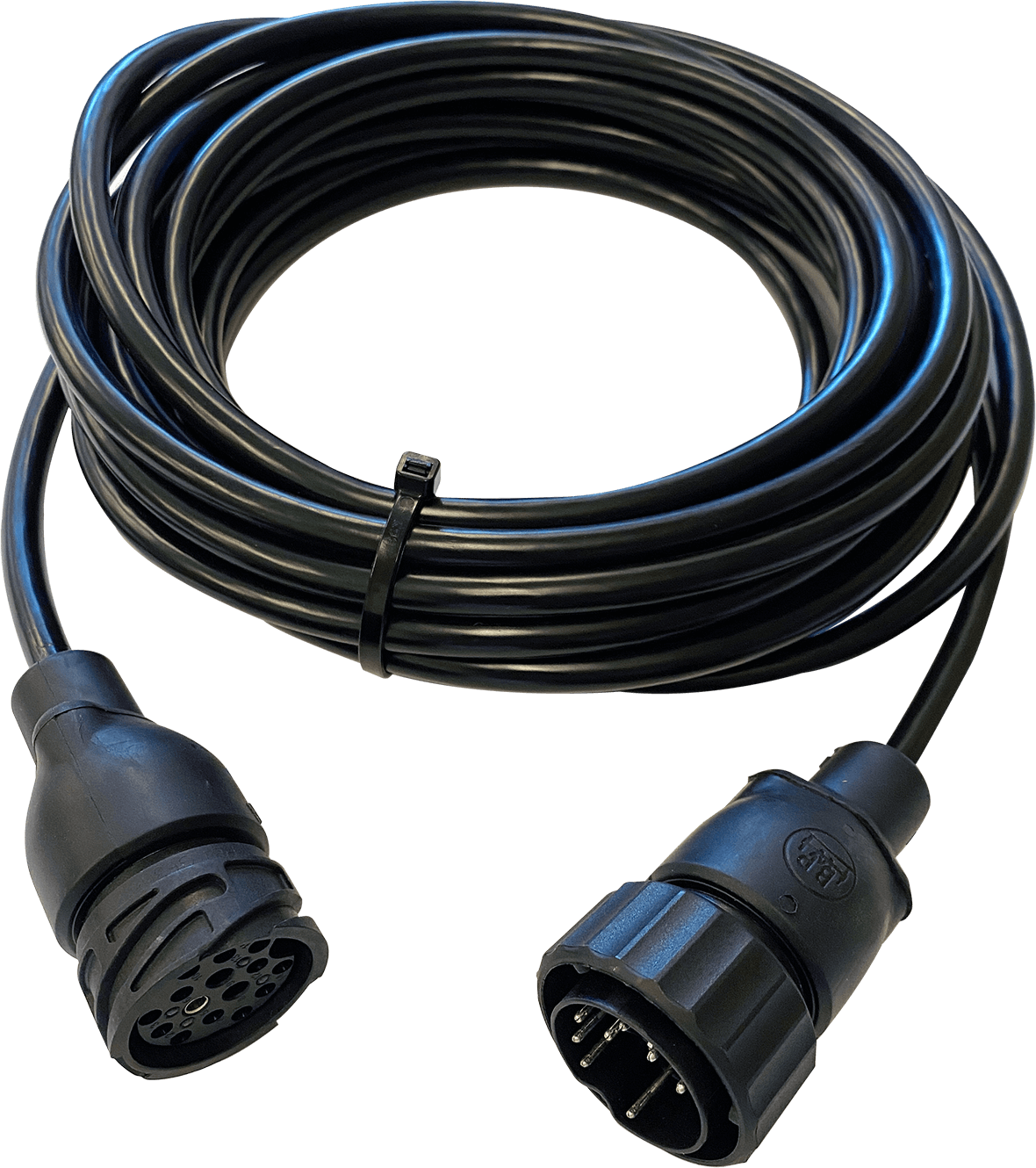 Everything in a single kit – easy to mount
We know that time is money. That's why we assemble all solution components in a single box, to ensure you've got everything to hand when mounting trailer lighting. That means you save many hours of work.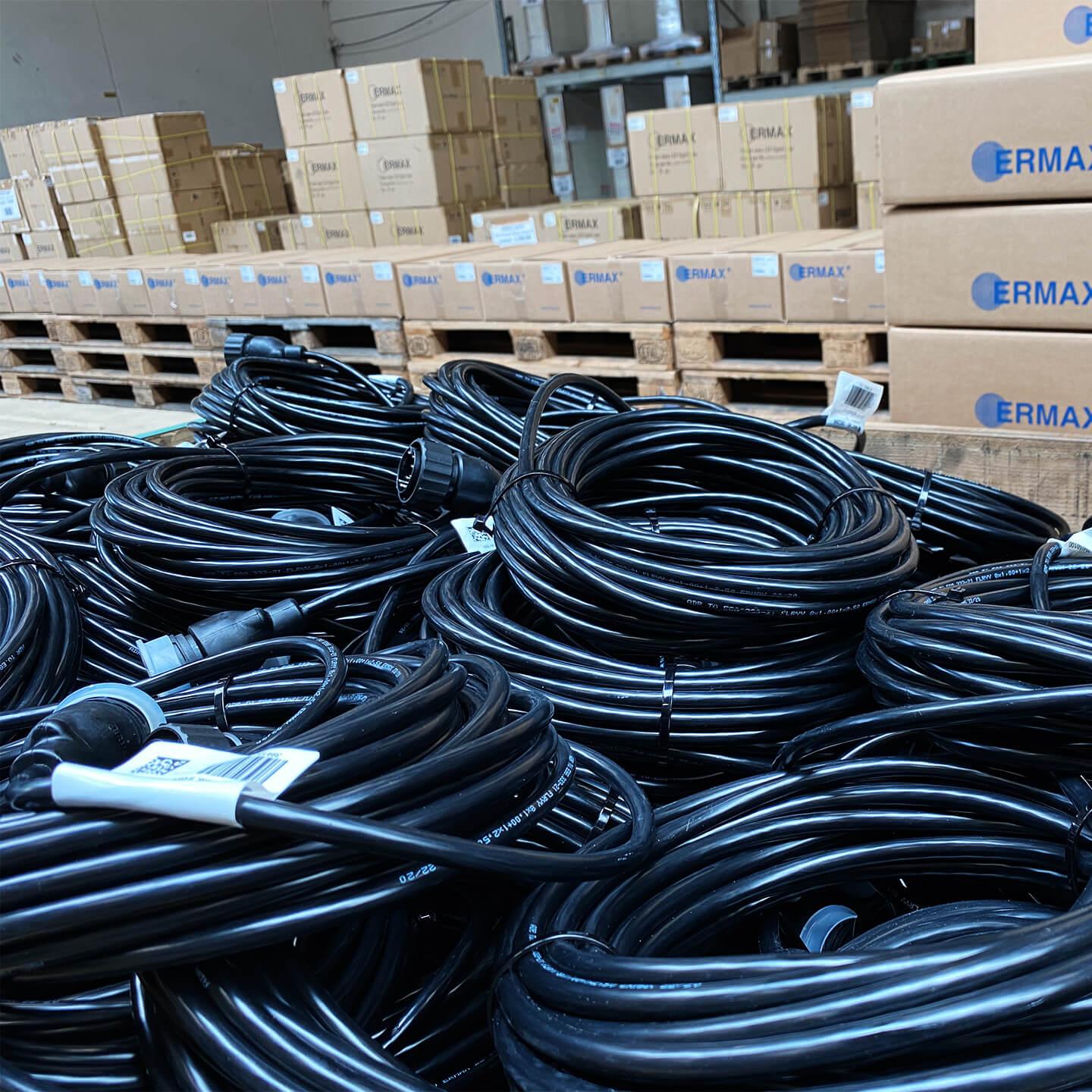 Long live our plug connectors
Not all plug connectors are the same. But all ours are moulded. That makes them extra hard wearing and resistant. Our plug connectors consist of f.ex. 2-pin, 7-pin and 15-pin plugs and sockets, all ADR-approved and fulfilling the requirements for IP69K protection. They are also designed to be plug & play – all you have to do is plug in. That's why can say: long live our plug connectors!
Smart junction boxes for all connection needs
Whatever your need for extra tail lights, warning lights or whatever, it can be connected using our junction boxes. Our boxes come in various heights with extra outlets and connection options such as threaded cable connectors, 7-pin and 15-pin plug connectors, and Super Seal plug connectors. Tell us what you need, we'll quickly find the solution.
What can you expect of us as your lighting partner?
Part of the BPW Group
We are proud of being part of the BPW Group, the leading global supplier of intelligent transport solutions for the transport and logistics industry. That gives us access to innovative technologies, industry specialists and a worldwide network of dealers and distributors.
Green is the way forward
No one can solve the world's climate problems alone. We all have a shared responsibility. We make use of energy-effective LED technology in many of our solutions, and use lights with polycarbonate lens, for instance. These two factors extend product service life. We are also focusing on working with sustainable packaging suppliers. The journey will be a long one, but we're taking small green steps every day.
Let's talk about which lighting solution is the right one for you